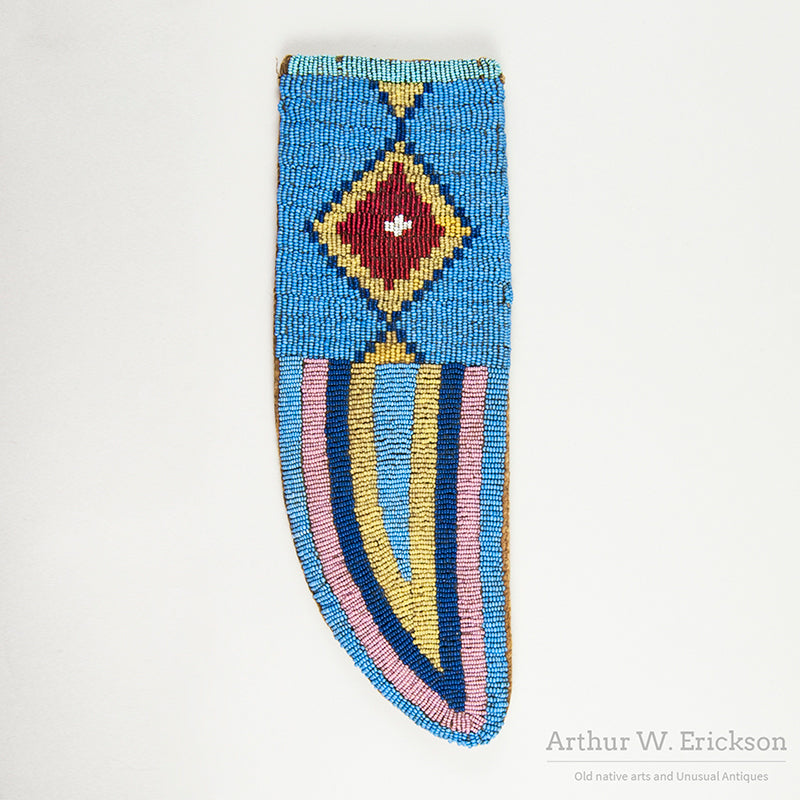 Large Sioux Beaded Knife Sheath
This is a large knife sheath, probably a woman's knife sheath, with a hard leather insert.  It has two panels of design on the front side.  The upper section of the front is single needle beaded with the beads vertical to the sheath.  The lower section is is single needle beaded with the beadwork horizontal across the front.  The back of the sheath is beaded as well with three bi-color elongated diamonds across the top and three green "X" down the length.  The leather on the back side is stained with ochre.  There are some missing beads in the turquoise blue beads across the top.  Other wise the sheath is in great shape.
L. 11 1/4":  W. 3 3/4"
c.1890
Sold #7986
---