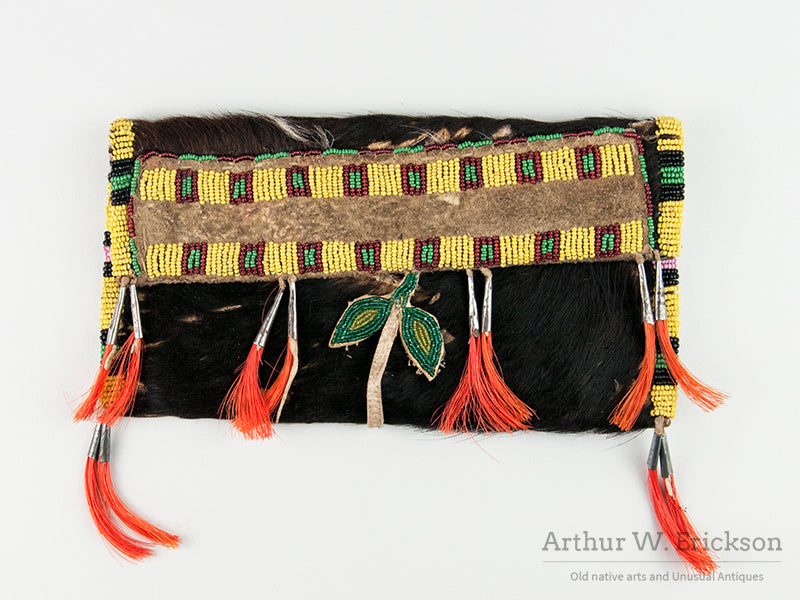 Blackfoot Beaded Bearskin Pouch
This is an unusual pouch. The hide is bearskin with the black hair on the outside. It has a beaded edge along each side and a section of the bearskin has been folded back to make a flap with two beaded bands of concentric rectangles forming a border along the top and bottom of the flap. All of the beads are sinew sewn. It has four pairs of cones with orange dyed horsehair across the bottom edge of the flap and a set at each of the lower corners of the pouch. It was collected out of a trunk belonging to an Indian family on the Umatilla Reservation. It has a later addition of a pair of Plateau green leaf forms from the late 19th century attached to a leather thong  hanging from the center of the flap. The bearskin has several areas of hair loss from moth damage. I have identified it as Blackfoot as I believe that is the most likely source for the bag. Although it was collected from a Plateau family, the use of sinew to sew the beads puts it east and north of where it was collected.
L. 8 ½"; W. folded 4 ½"
c.1890
Sold #8254
---