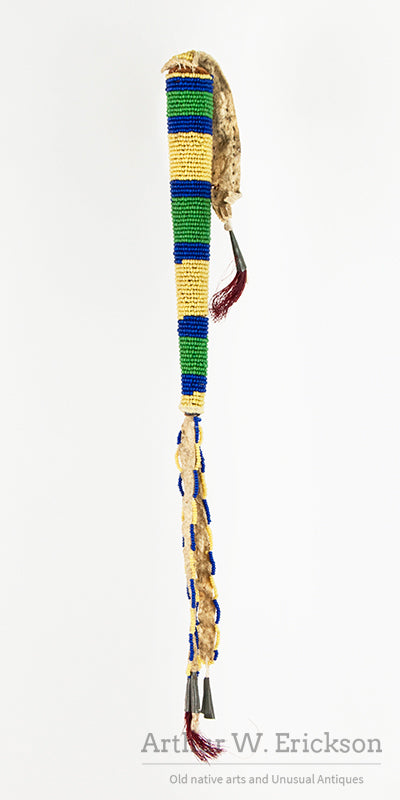 Plains Beaded Awl Case
This is a nice looking awl case. The beaded body of the piece has alternating broad yellow and green beaded bands with narrower blue beaded bands between them. The cover and the long drops end in tin cones, most of which have lost the red dyed horsehair they once held. The beadwork is thread sewn.
L. to drop 6 ¾"; L with drop 14"
c.1900
Sold #8421
---