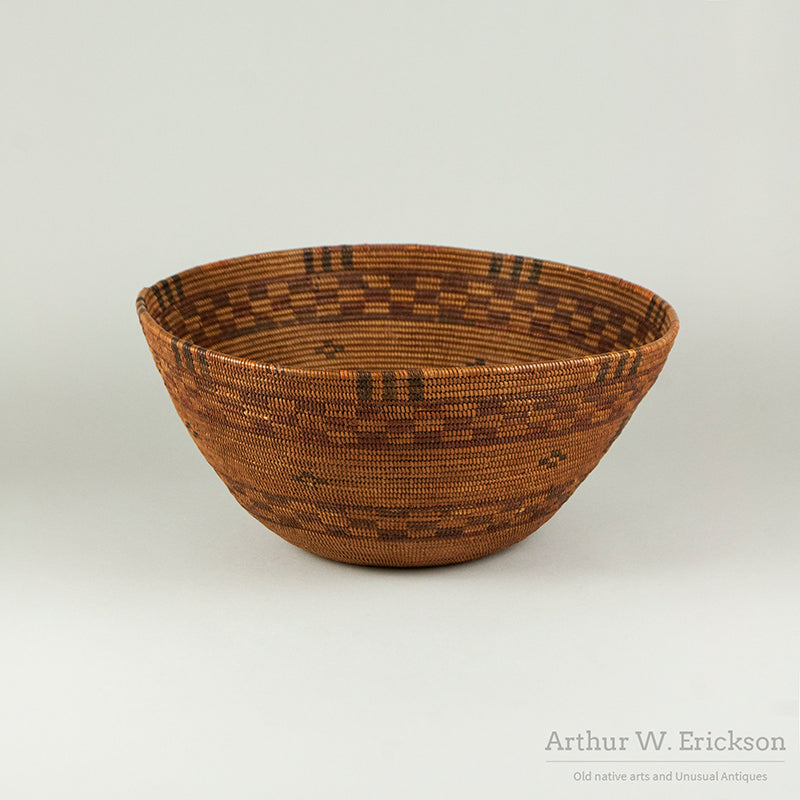 Tubatulabal 19th C Coiled Cooking Basket
This is a very old Southern California coiled basket. It has two wide horizontal bands of red checkered designs patterns forming a row of crosses with a few "filler" designs of small black crosses and two black "H" figures scattered in the space between the main design bands.  It has sets of rim ticking composed of three long broad black bands woven along the rim. One interesting detail is that the material which composes the wrapping of the rim is juncus which is not used any where else in the basket. This very old basket with its palette of autumn colors is a handsome example of a basket made to be used and used by the people who made it.
D. 10 1/2"; H. 4 3/4"
2nd half 19th C

Sold #8012