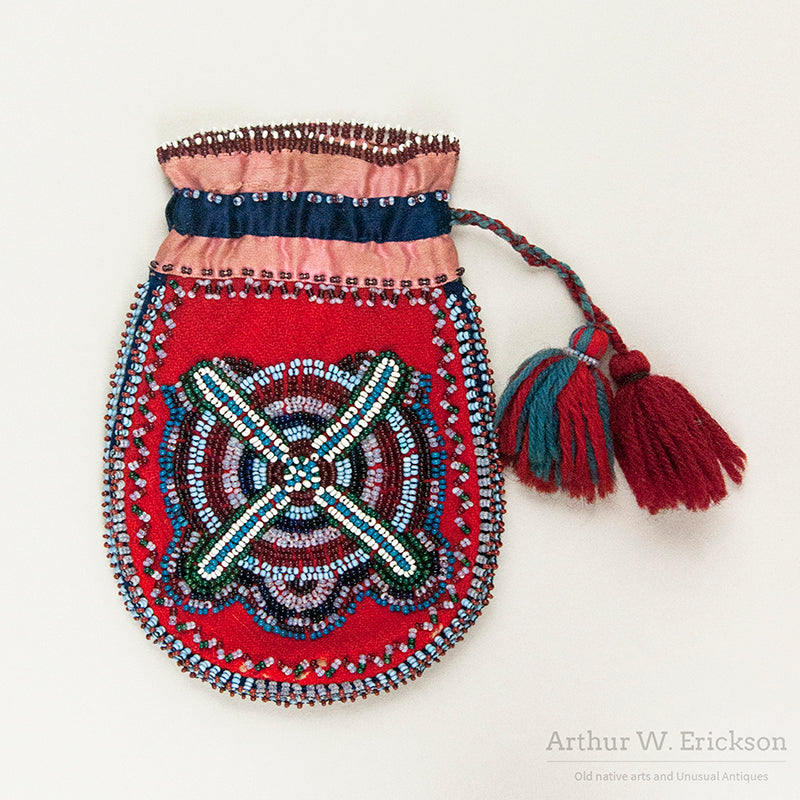 Small Alaskan Athabaskan Beaded Bag
This little round bottom bag is really quite beautiful.  It has a different complex design on each side which has been beaded on red wool trade cloth.  It has a cotton top with a tasseled draw string.  The sides of the bag have a beaded edge on each side and the top of the bag has a beaded edge.  It is a delicate bag and is in excellent condition.  Bags like this are relatively rare because they are so easily damaged by rough handling.
L. 6 1/8"; W. 4 1/8"
c.1900-1920
Sold #8095
---