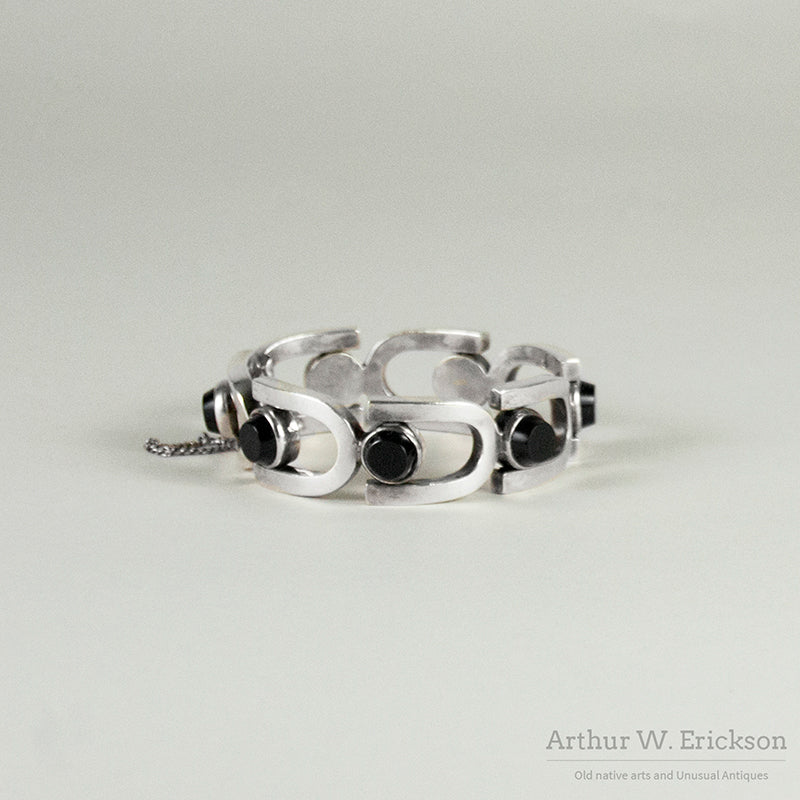 Antonio Pineda 970 Silver and Onyx Modernist Bracelet
This is a striking modernist 970 silver link bracelet by Antonio Pineda, the Taxco master designer and silversmith. Antonio opened his own shop in 1941. From that moment on his work only got better as he refined his skills and design aesthetic. By the mid-1950s his name was known throughout Mexico and the US. By 1956 he had to open a second shop just to keep up with the demand for his jewelry.

This bracelet exemplifies his style, simplistic and architectural. Each link features a truncated dome of Onyx, set in to a smooth bezel that caps a silver "u". The bracelet is well marked including Antonio's crown stamp, "970", "Sterling, Mexico, Silver" and the eagle 17. These marks combine to indicate that the bracelet dates between 1953 and 1979.
L.6 ¼" : W. ¾"
c.1950
Sold #7929
---