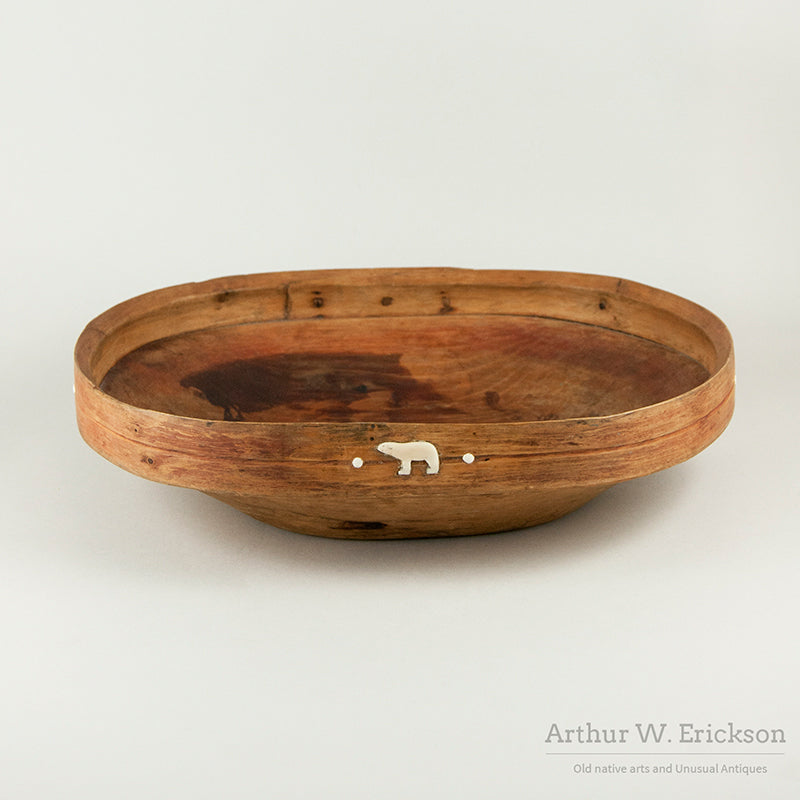 Large Yupik Wood Food Bowl with Ivory Inlay
This is a very large Yupik wood food bowl with a fitted bentwood rim with ivory inlays on the side and the ends. There is a whale inlay on one side and a polar bear inlay on the other side and a diamond inlay on each end. Each of these inlays has a ivory inlaid small circle on each side. The bowl was used so the bottom is discolored and the joint in the rim has been secured at some time by two iron nails.
L. 15 ½"; W. 12"; H. 3 ½"

c.1950
Sold #8014
---