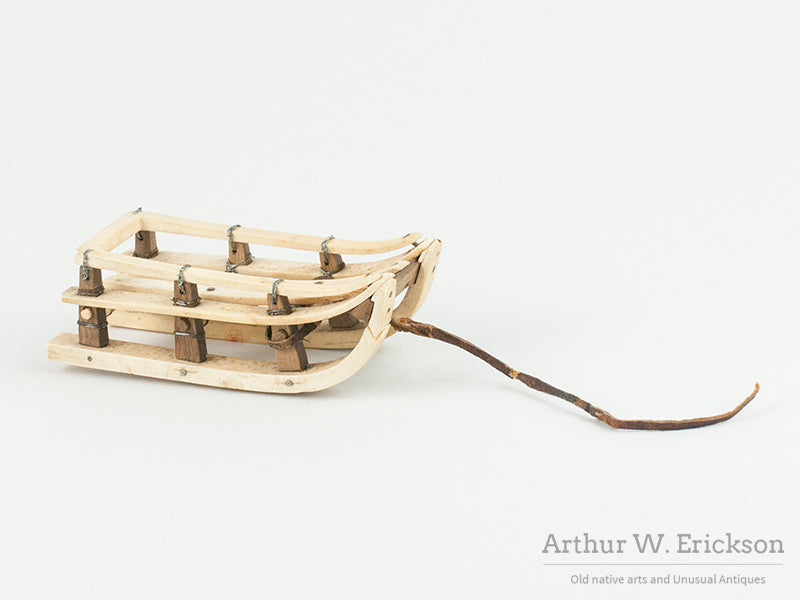 Walrus Ivory and Wood Model Sled
This is a well made model of a sled by someone who had the ability to do fine and careful work. The runners, slats and the top rail are all carved from walrus ivory.  The six upright members two of the three cross arms are wood. The pieces are slotted in and held by metal dowels and fine metal wire. One of the ivory runners has a break near the front and someone has tried to do a repair at the back with silver glue.  Even with these problems, this is a worthy and interesting piece to own.
L. 3 ⅛"; W. 1 ¼"; H. 1 ⅛"

c.1920
#8484
---