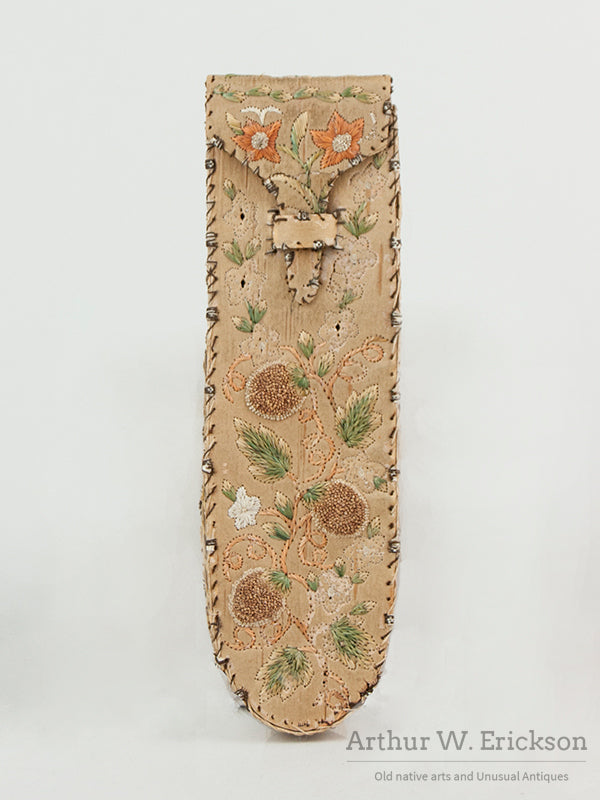 19th Century Huron Moose Hair Embroidered Glasses Case
This is a beautiful birchbark container for eye glasses from the mid-19th century. It has a round bottom and a lid that comes over the top from the back with a long tongue which slips into a birchbark loop to close the container. Both sides and the lid are covered with floral designs in moose hair embroidery and moose hair tufting. Given its age and fragility, it is in excellent condition. The lid is cracked at the crease in back where the lid bends at a 90 degree angle and a section of the top layer of the birchbark has lifted from that area. There is some thread loss from the thread stitches which hold the different sections together but the piece is sturdy and is intact. This is a very rare piece.
L. 6"; W. 2": depth ⅝"

Mid 19th C.
#8279
---