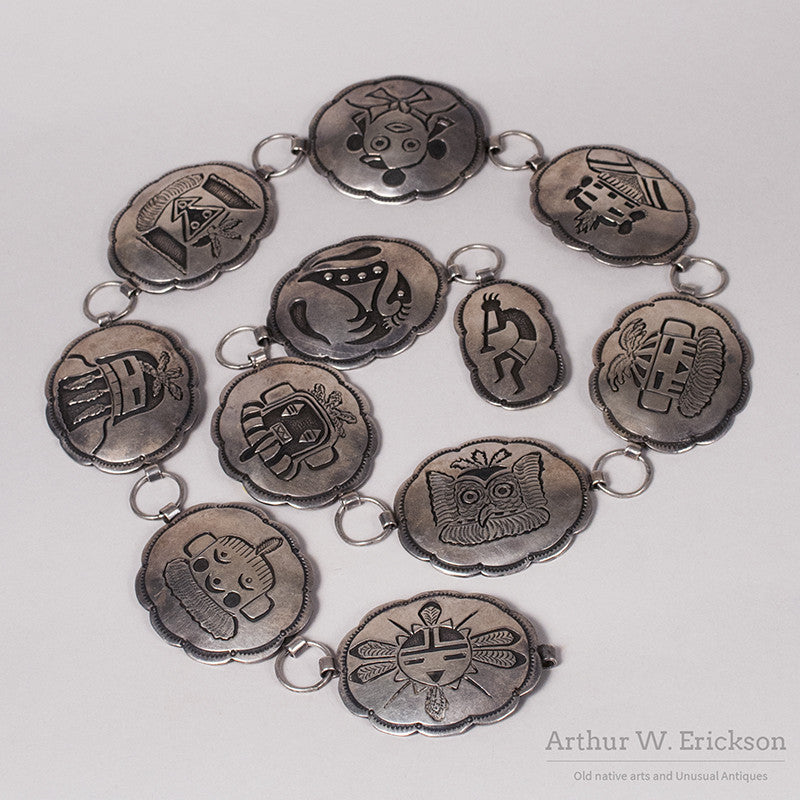 Allen Pooyouma Hopi Silver Overlay Concho Belt
Allen Pooyouma (also spelled Pooyama)
Beautiful silver concho belt with 10 oval conchos and a single oval drop.  Nine of the conchos have a unique kachina head on it and the tenth one has an abstract design.  The drop has a stylized image of Kokopelli, "the flute player".  Each concho and the drop are hallmarked with Pooyouma's corn stamp. Pooyouma began doing silver work in 1937 and worked up until about 1990. 
Additional images of individual conchos are available
Belt L.35", Concho H.2" : W. 2 ⅜"
c.1980
Hold #7008
---