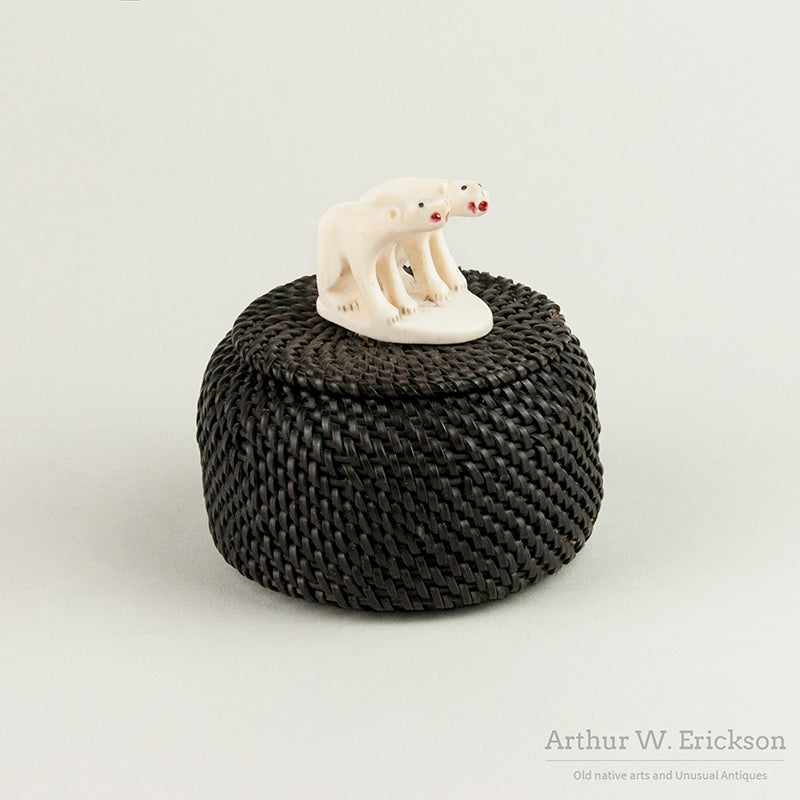 Baleen Basket with a Polar Bear Pair Finial by George Omnik
This is a nicely woven baleen basket with an unusual ivory finial. The finial has two carved polar bears with red dyed mouths, standing side by side,  looking out at the world. The basket is signed on the inside of the bottom ivory plate "644 Omnik Pt Hope Alaska". The basket is in excellent condition.
H, 2 ¼" to 1 ¼" finial: D. 3 ½"

c.1970
#8553
---