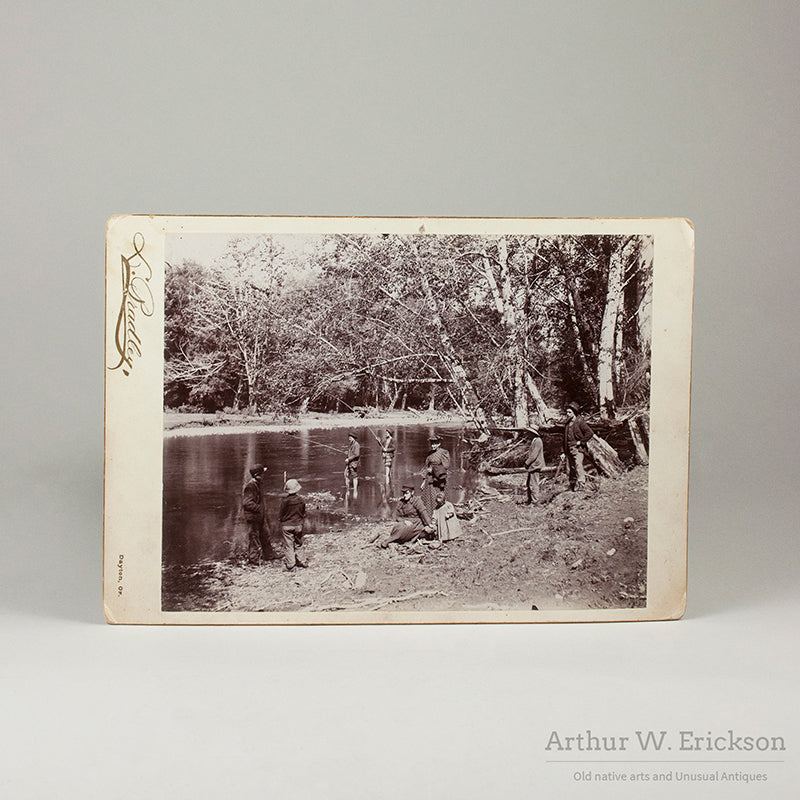 Photo: Fishing the Yamhill River, Dayton, Oregon 1888
Photo of two men with rolled up pant legs in the river fishing with long cane poles without reels with a string of small fish hanging from their belts.  Standing and sitting on the bank are two women in long dresses with their kids and another man.  The imagery is very clear with sharp contrasts.  The imprint on the card is L. Bradley, Dayton, Or.  Bradley was working out of Dayton beginning in 1885.  Written on the back is "Yamhill River, Dayon, Or 1888"
Image size:  W. 8 1/8"; H. 6 7/8"
c.1888
#7757
---