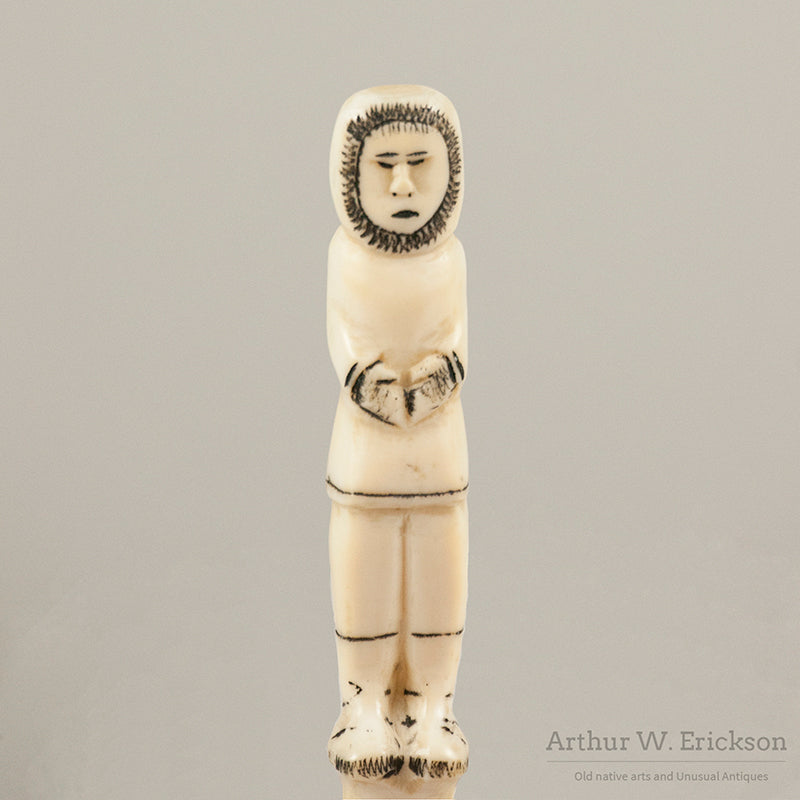 Vintage Eskimo Walrus Ivory Souvenir Letter Opener
An artful Eskimo ivory letter opener knife with the handle in the form of a standing Eskimo man wearing a fur lined Parka. The figure is carved in the round with ink stained scrimshaw accents. So as to avoid any doubt as to the origin of the piece, the artist scrimshawed "ALASKA" on the blade. The tip of the blade has very tiny nicks on it.
L.6 ½" : W. ¾" : H. ½"
c. 1960
Sold #7636
---