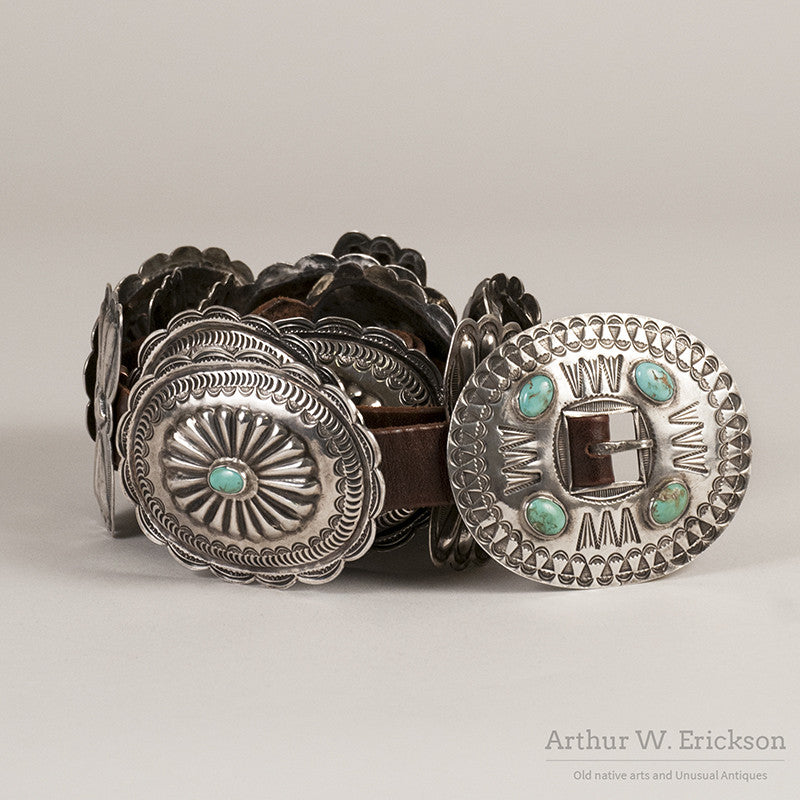 Silver and Turquoise Concho Belt
 A beautiful sterling silver and turquoise concho belt with an oval buckle with 4 green turquoise cabochons.  The belt has 7 oval conchos, each with an oval green turquoise stone and 6 narrow butterflies.  The stamping on all of the pieces is of excellent quality.  The owner of the belt lived in Santa Fe for a number of years and purchased it there. 
Belt: L. 46", W. ¾";  Buckle: L. 3", W. 2 ½"; Conchos L. 2 3/4"; W. 2 1/4"
c.  1950
Sold #7407
---