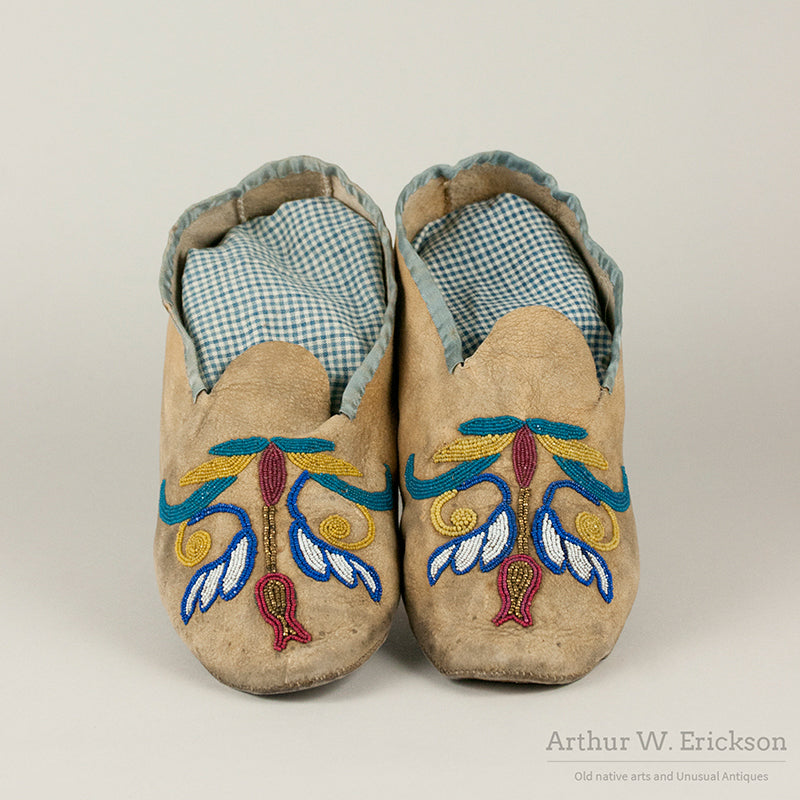 Santee Sioux Beaded Moccasins
These are a beautiful pair of partially beaded Sante Sioux (Dakota) hard sole moccasins with an abstract curvilinear design in very tiny faceted beads with cut brass beads. The opening of the moccasins in edged with a very light blue silk or cotton strip. The moccasins show great wear on the soles and yet the moccasins are in excellent condition. The Dakota people were involved in a war with the US in Minnesota in 1862 which they lost resulting in the break-up of families and their expulsion from Minnesota into Nebraska and South Dakota.
If you look down on the moccasins as if you were wearing them the design looks like a stylized human face with thick white eyebrows edged in blue.  Do you think this was intentional?
L. 10"
c. 1890
Sold #7670
---