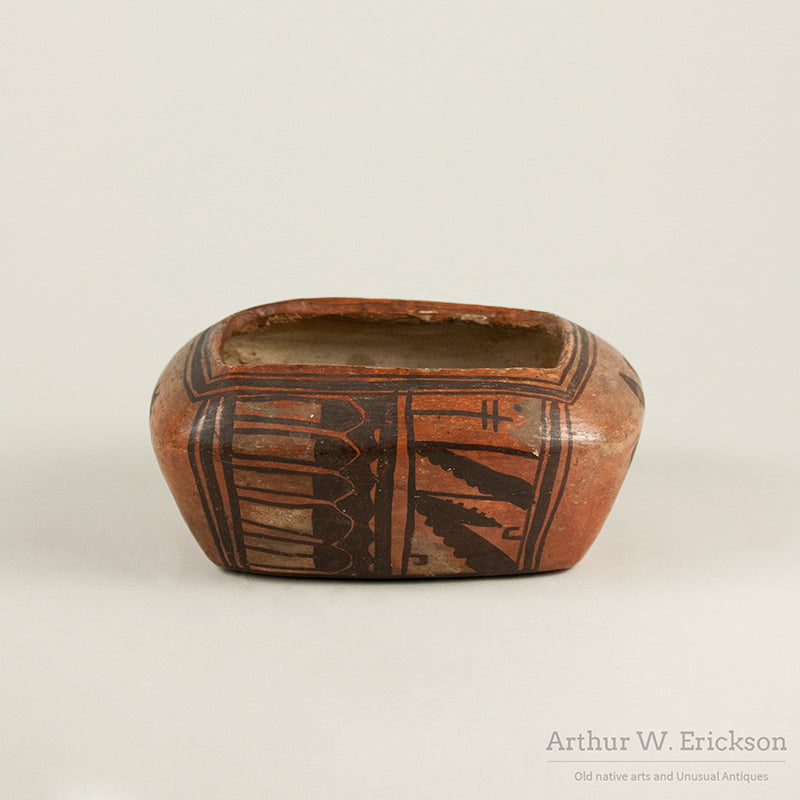 Hopi Rectangular Container c.1900-1910
This unusual early Hopi ceramic container was collected in 1906 on the Hopi reservation by Phillip and Nannie Sayles who worked for the Bureau of Indian Affairs at the Indian School at Keams Canyon as a "disciplinarian" and teacher respectively from December 1905 to October 1906. The design is painted in black on the red body with white paint in the feathers and elsewhere in other parts of the design.  It was on loan to a small museum which put the identification "596/10a" on the bottom in ink.  This is an interesting early piece and somewhat unique.
L. 6 ¾" : W. 5" : H. 3"
c. 1900-1910
Sold #7700
---