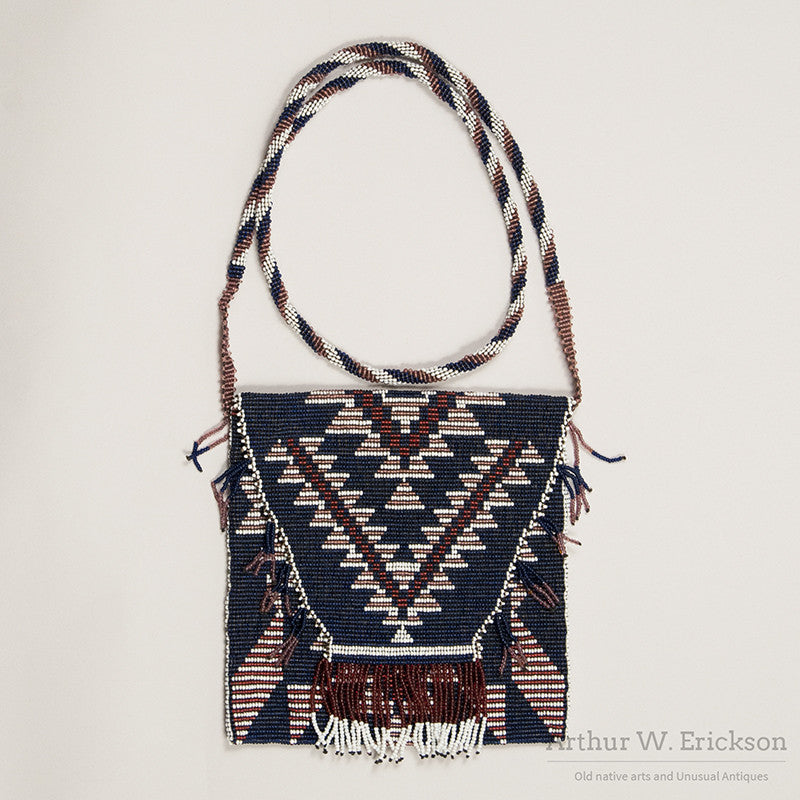 Pit River Loom Beaded Bag
This beautiful loomed Pit River Indian beaded bag is exceptional, both in terms of its condition and its size as well as having a large wrapped bead handle.  I have sold several over the years but I have never had one as large as this one nor in such perfect shape.  Who ever wove this was a master weaver with a great sense of color and design.
L.: 7 1/2" ; L. with flap extended to fringe, 12 1/4"; W.: 6 3/4"
c.  20th C.
Sold #7543
---