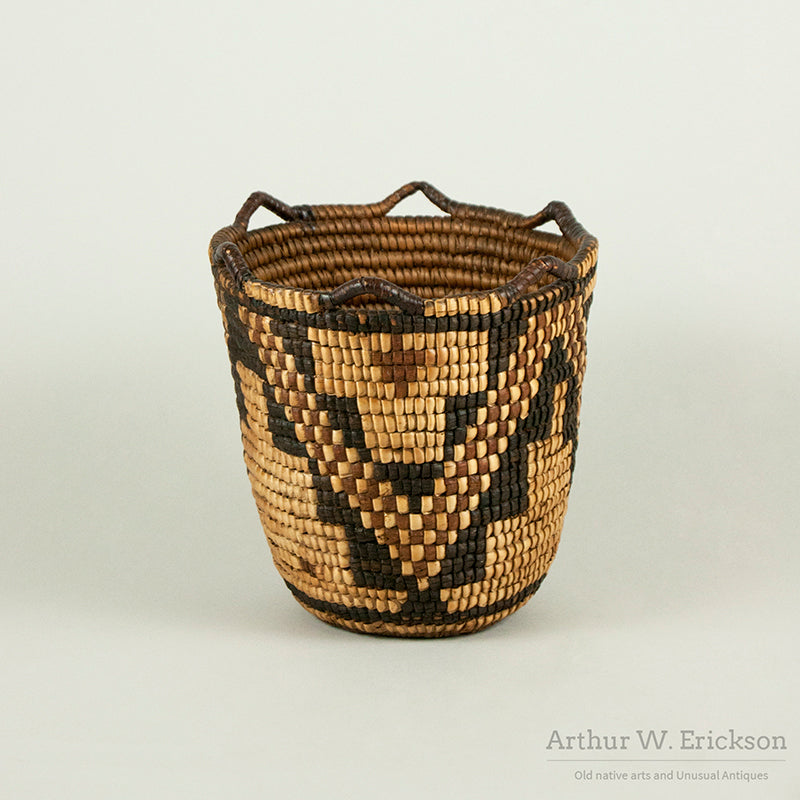 Dynamic Fully Imbricated Klickitat Berry Basket
This is a visually dynamic basket because of the substantial contrast in the design because of the solid black elements in the design.  It will stand out in any collection of baskets.  It was made to gather huckleberries and it was used for that purpose.  It is in excellent condition with the exception of a section of two missing imbrication stitches near the bottom of the basket which is visible in two of the photographs.
H. 6 1/2"; D. 6 1/4"
c.1940
Sold #7883
---