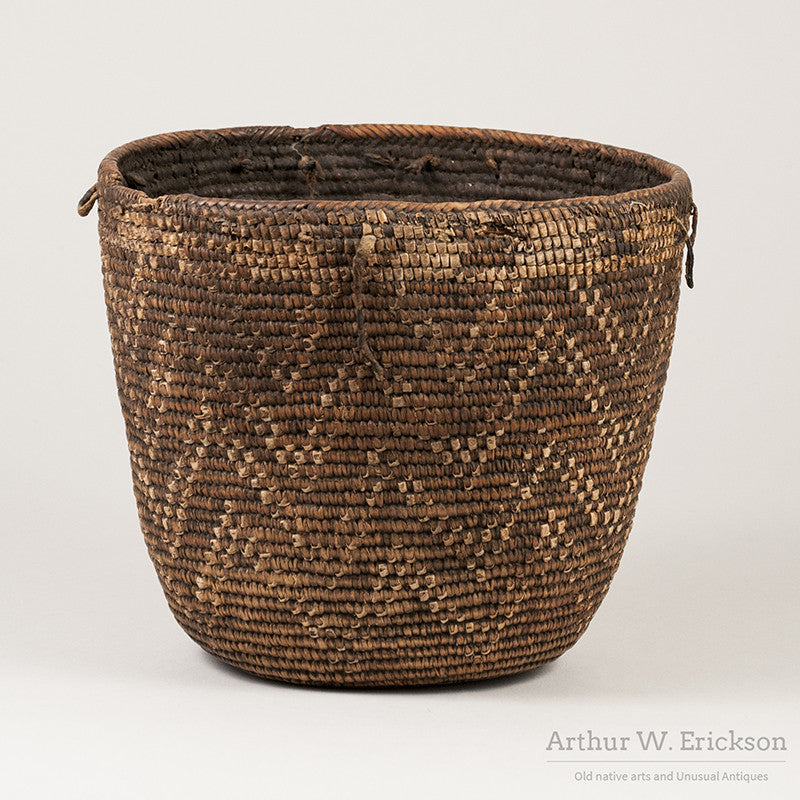 Suquamish Partially Imbricated 19th C Berry Basket
This is a well used 19th C oval partially imbricated huckleberry basket from the Puget Sound area, probably Nisqually or Puyallup. It is dark in color with worn imbrication. It has a small 1/2 inch section of the braided rim missing and damage on the start on the bottom. This is a fine basket for those collectors who appreciate baskets which were made in the 19th C for the Native Peoples own use and show the coloration and wear appropriate to their use of the basket.                                    
L.8 ¼" : W. 6¼" : H. 7"
c. 19th Century
Sold #7556
---