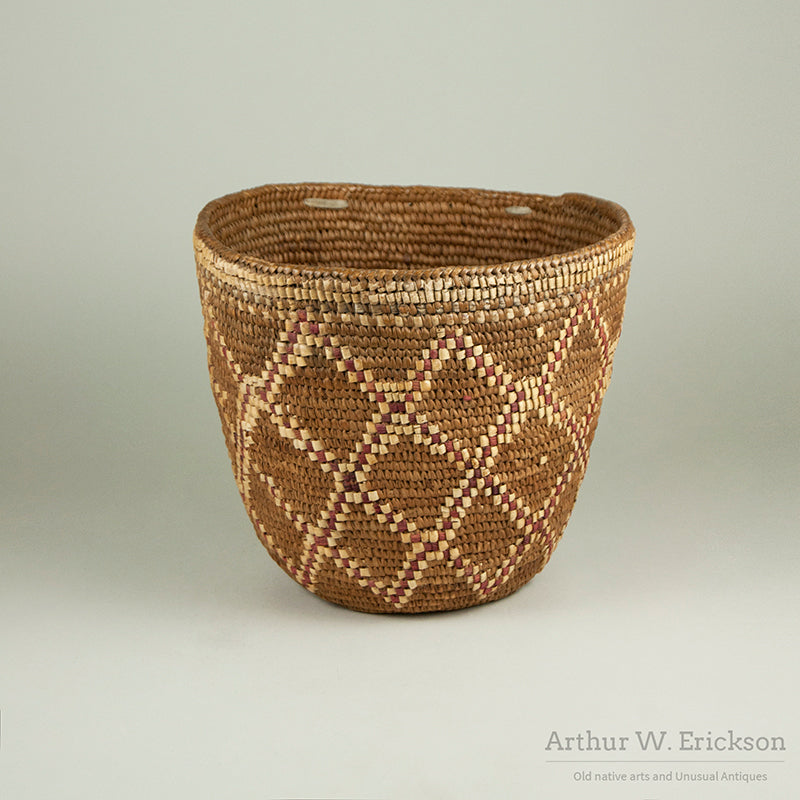 Puget Sound Partially Imbricated Berry Basket
A classic Puget Sound huckleberry Basket with an open diamond pattern using some unusual material.  The diamonds are composed of three parallel bands of imbrication.  The outer two are beargrass which is commonly used and the central band is composed of imbrication using cornhusk which has been dyed a mahogany red. 
H. 8 1/4":  L. 8 1/2" : W. 9 1/4" 
c.1920
Sold #7870
---