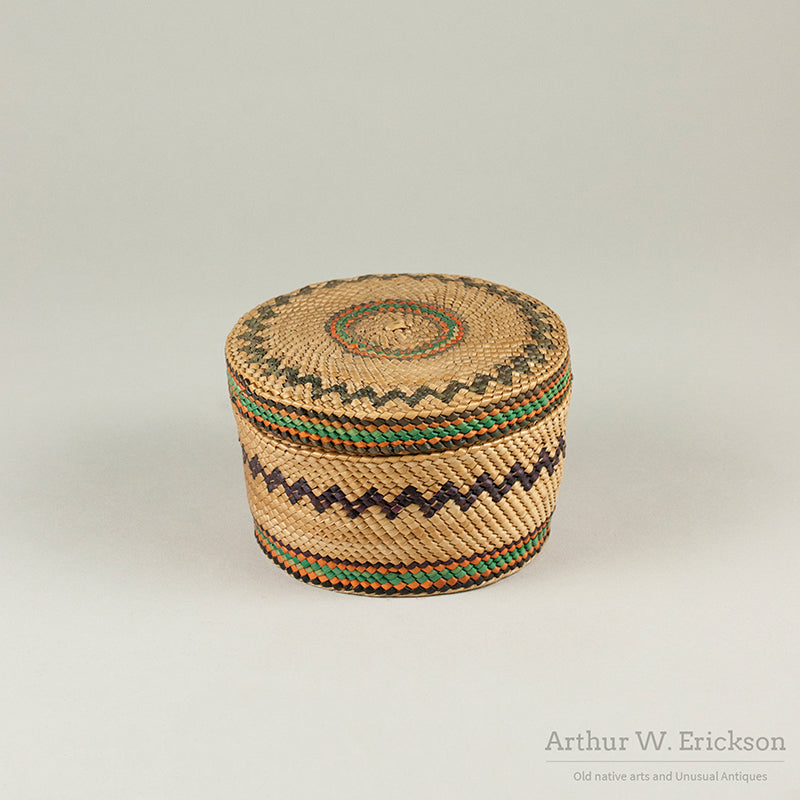 Makah Lidded Basket with ZigZag design
This is a good Makah basket with strong colors.  It has a purple zigzag around the middl;e of the basket with a green, red and purple banded ribbon around the base and around the edge of the lid.  The two patterns are continued on the top of the lid.
H. 2 1/2"; D. 3 3/4"
c.1930
#7759
---