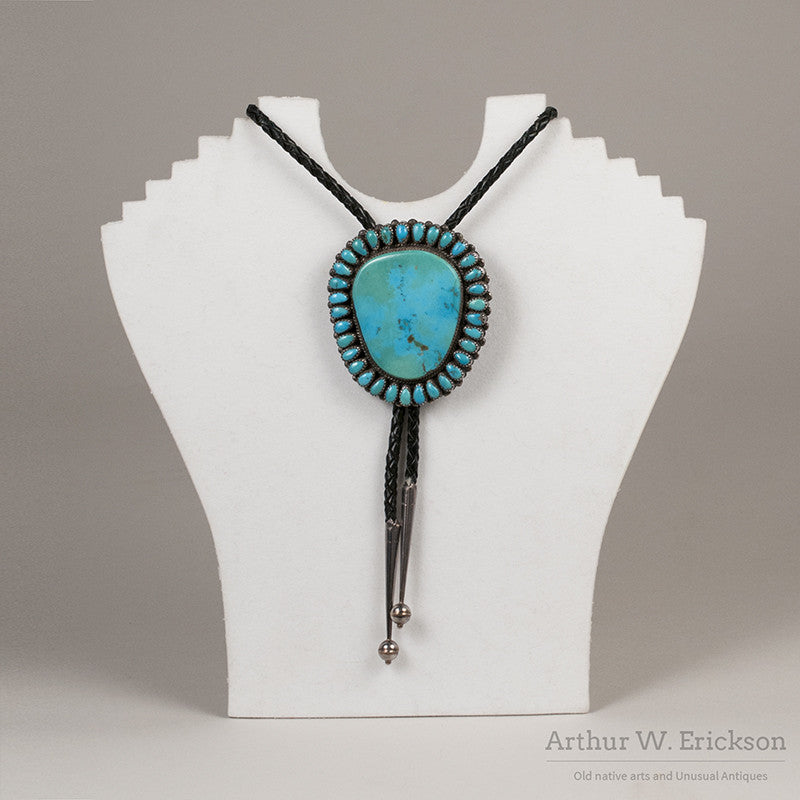 Large Navajo Turquoise Bolo
This is a dramatic piece of jewelry with a beautiful center turquoise stone in shades of blue-green set off and encircled by thirty-three tear drop shaped turquoise stones of similar color.   In 42 years in business, I have never had a better one.
Bolo: W. 2½" : H. 2⅞"
c.  1960
Sold #7344
---