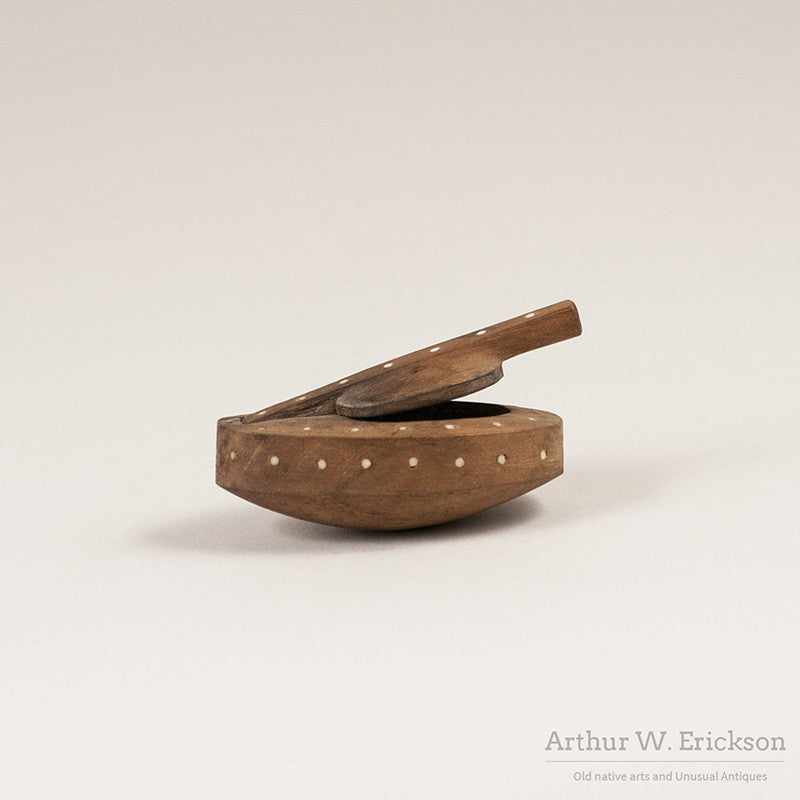 Eskimo Carved wood Snuff Box with Inlaid ivory
This is a small sculptural wood snuff box with a hinged lid which has tastefully inlaid tiny ivory discs on the lid and around the body of the snuff.  The body of the snuff is boat shaped and has a rounded bottom and vertical sides.  
L. 3 ⅛" : W. 1 ⅝" : H. 1 ⅛"
c.  1920
Sold #7472
---