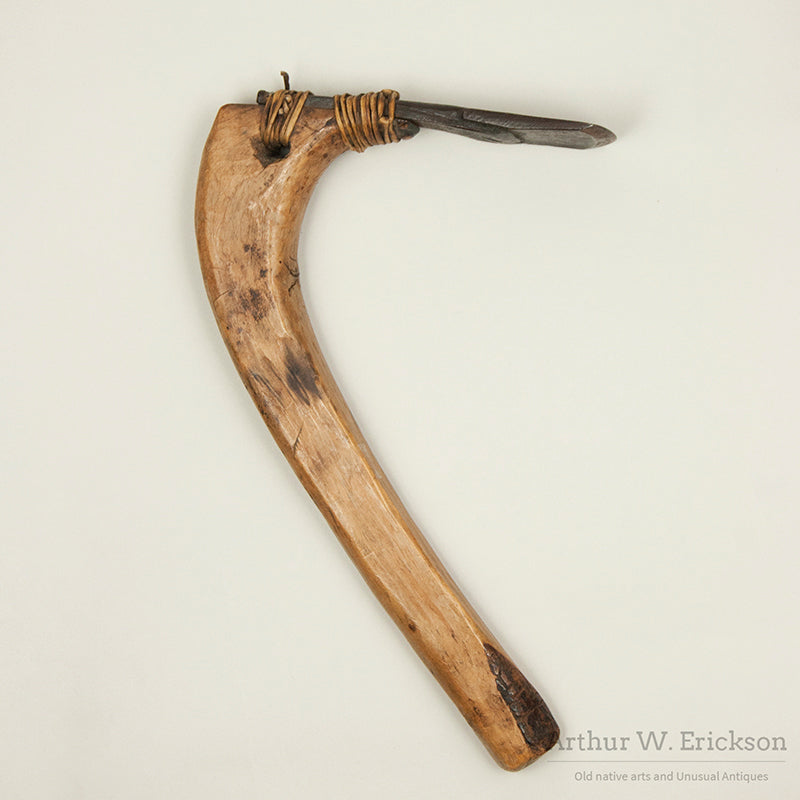 Alaskan Athabascan Adze
A large wood adze with a two piece blacksmith made iron blade that has been riveted together.  The blade is lashed to the handle with a wrapped length of what I assume to be thin hide cordage but the cordage may in fact be a strong organic bark of stem.  It has been one the piece so long, I can't be sure of the identification.  This is a very interesting piece to look at.
L.13 ¼" : W. 2⅝" : H. 8"
c.  late 19th C
Sold #7648
---